Oh my, I'm so sorry that I'm only now getting around to posting this.
Votes did come in last year for the October-November entries and I totally spaced on announcing them. Special thanks to the kind participant that emailed me just now asking about this.
I think I was so crazy focused on the sudden surge in holiday orders that happened in early november that I completely lost track of this.
Alas! Here they are. Congratulations to everyone and stay tuned for an email from me with your much deserved store credit: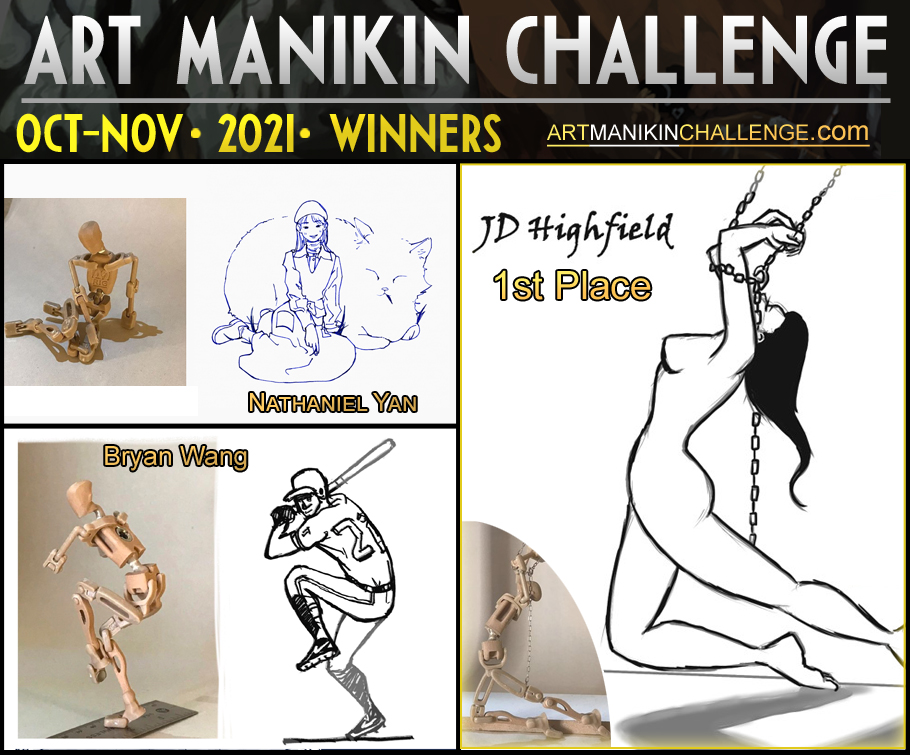 Find a listing of all past winners with links to see more of their art here: